A business's ability to offer a smooth purchasing experience across several channels, such as brick-and-mortar stores, websites, mobile apps, and social media platforms, is referred to as having a "omnichannel stack." Success in the fiercely competitive world of eCommerce depends on offering a dependable and customized consumer experience. It enables companies to monitor client interactions across all touchpoints, including social media, email marketing, and in-person transactions. Companies may consolidate consumer data, develop targeted marketing campaigns, and offer a seamless customer journey across all touchpoints by utilizing an omnichannel stack. 
A typical omnichannel stack consists of four essential parts: a platform for managing customer interactions across channels, a PIM system for managing product data, an OMS system for processing and fulfilling orders, and a marketing automation platform for managing and executing marketing campaigns. These four elements work together to offer a complete solution for handling consumer interactions and transactions across various channels and touchpoints.

eCommerce platforms allow businesses to sell their products or services online, providing customers a convenient and efficient way to shop. These platforms offer a range of features, including inventory management, payment processing, order tracking, and customer support.
Some of the most popular platforms include:
Shopify: A comprehensive platform that offers an easy-to-use interface and a range of built-in tools for managing your online store.

Adobe Commerce Cloud, formerly known as Magento Commerce, is a popular platform that offers a wide range of features and customization options. One of the critical benefits of Adobe Commerce Cloud is its flexibility, as it can be easily customized to meet the specific needs of each business. 

Magento: A robust platform ideal for large businesses with complex needs. It offers advanced features like multi-store support and advanced marketing tools.

BigCommerce: A scalable platform that's suitable for businesses of all sizes. It offers a range of features, including inventory management, shipping options, and marketing tools.

SFCC, or Salesforce Commerce Cloud, is another popular platform known for its robust feature set and strong integration capabilities. One of the critical benefits of SFCC is its ability to integrate with other Salesforce products. Additionally, SFCC offers a range of advanced features, including AI-powered personalization and predictive analytics.

SAP Commerce, formerly known as Hybris, is a highly customizable platform designed for large enterprises. This platform offers a range of advanced features, including AI-powered personalization, real-time analytics, and extensive multi-channel support. 

In summary, eCommerce platforms offer businesses a convenient way to sell products or services online, and many options are available to suit different needs and budgets.

PIM or Product Information Management is a software solution that centralizes and manages product data across channels and touchpoints.
A PIM platform helps businesses to streamline their product data management by providing a central repository to manage product information such as descriptions, specifications, images, videos, pricing, and other relevant data. It enables businesses to create, edit, and publish product information across multiple channels.
With a PIM platform, businesses can ensure that their product data is accurate, up-to-date, and consistent across all channels. This integration helps to improve the customer experience, increase sales, reduce errors, and save time and resources.
Here are some of the most common PIM platforms and their strengths:
Akeneo:
Akeneo is an open-source PIM platform with a user-friendly interface for managing product information. Its strengths include the following:
Flexibility: Akeneo allows businesses to manage different types of product information, including images, descriptions, specifications, and more.

Multichannel support: Akeneo makes it easy to distribute product information to different sales channels, including eCommerce sites, marketplaces, and more.

Customizability: Akeneo can be customized to fit a business's needs and requirements.
Salsify:
Salsify is a cloud-based PIM platform that focuses on simplifying product information management. Its strengths include the following:
Collaboration: Salsify allows businesses to collaborate on product information management tasks with different teams and stakeholders.

Automation: Salsify automates several processes, including data onboarding, product categorization, and more.

Scalability: Salsify can handle large volumes of product information, making it suitable for businesses of all sizes.
inRiver:
inRiver is a PIM platform that helps businesses create consistent and compelling product experiences. Its strengths include the following:
Product experience management: inRiver allows businesses to create consistent product experiences across all sales channels.

Workflow management: inRiver provides tools for managing workflows, approvals, and more, making it easy to collaborate on product information management tasks.

Analytics: inRiver provides insights into product performance, enabling businesses to make data-driven decisions.
Stibo Systems:
Stibo Systems is a PIM platform that helps businesses manage complex product information. Its strengths include the following:
Data governance: Stibo Systems provides tools for ensuring data accuracy, consistency, and compliance.

Product data modeling: Stibo Systems allows businesses to create complex data models, making it easy to manage complex product information.

Integration: Stibo Systems integrates with several eCommerce platforms, distributing product information quickly across different sales channels.
Overall, each PIM platform has unique strengths and capabilities, and businesses should choose a platform that best suits their needs and requirements.

An Order Management System (OMS) is a software platform that streamlines and automates managing orders from start to finish. An Order Management System (OMS) is essential for managing eCommerce businesses. This system helps streamline the order processing cycle from when a customer places an order to the point of delivery. It automates inventory management, payment processing, shipping, and tracking processes. This article discusses the importance of an order management system in eCommerce and how it benefits businesses.
The Benefits of an Order Management System in eCommerce are as follows: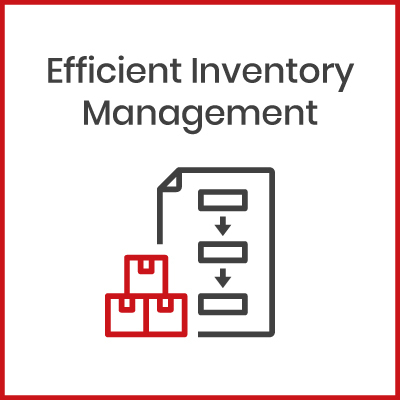 1. Efficient Inventory Management An OMS provides real-time visibility of inventory levels and helps businesses manage their stock more effectively. The system automatically updates inventory levels when an order-placing happens, reducing the risk of overselling.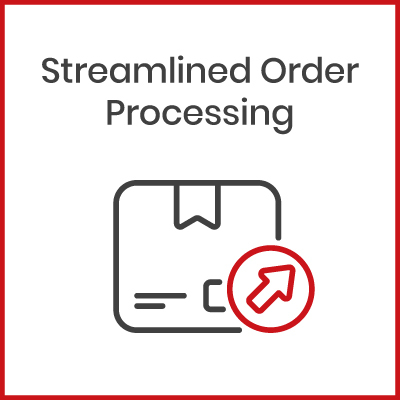 2. Streamlined Order Processing An OMS automates the order processing cycle, reducing the need for manual intervention. So, it includes order confirmation, payment processing, and shipping.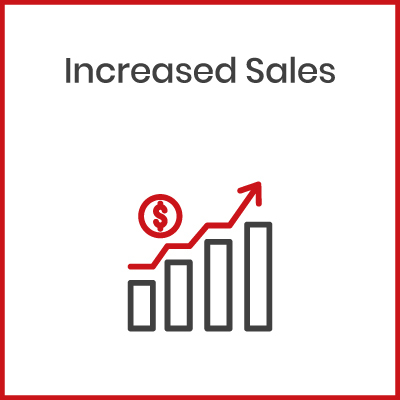 3. Increased Sales An OMS helps businesses increase sales by enabling them to offer multiple sales channels. It includes marketplaces, social media platforms, and eCommerce sites.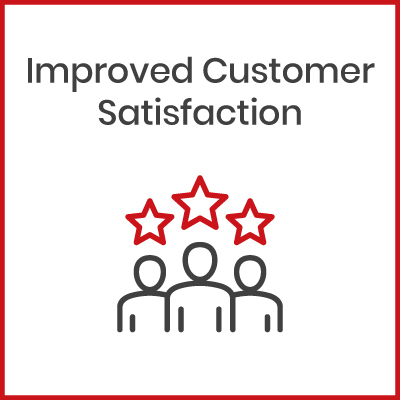 4. Improved Customer Satisfaction An OMS provides customers with real-time updates on their order status, including shipping and delivery information. These updates reduce customer queries and complaints and increase customer satisfaction. .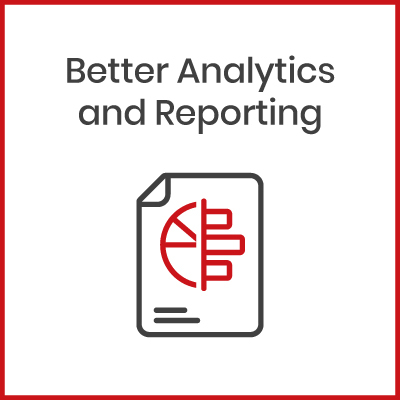 5. Better Analytics and Reporting An OMS provides businesses with sales, inventory, and order processing data. It enables businesses to make informed decisions regarding their operations and identify areas for improvement.
An Order Management System is essential for eCommerce businesses. It provides firms with real-time inventory management, streamlined order processing, increased sales, improved customer satisfaction, and better analytics and reporting. It enables companies to optimize their operations and increase revenue, leading to long-term success.An OMS is a critical tool for businesses that want to streamline their order management process, improve customer satisfaction, and increase operational efficiency.
Platforms for marketing automation are pieces of software that let companies automate marketing tasks and improve workflows. These tools enable businesses to automate repetitive processes like email campaigns, social media posts, and lead scoring, target particular customer categories with personalized messages, monitor customer interactions across numerous channels, and more. Lead nurturing, segmentation, personalisation, and analytics are just a few of the features and advantages that marketing automation platforms provide, which aid firms in streamlining their marketing initiatives and boosting ROI.
Automation of lead nurturing is one of the main advantages of marketing automation tools. Building relationships with potential clients by giving them useful and pertinent material is a process known as lead nurturing. Businesses may find it difficult and time-consuming to conduct this procedure manually. However, by delivering targeted emails, social media posts, and other kinds of communication to potential consumers at various phases of the sales funnel, marketing automation tools allow firms to automate this process.
Segmentation is another important benefit of marketing automation tools. The process of segmenting clients and leads involves grouping them according to their demographics, behavior, or other traits. Businesses can tailor marketing strategies that appeal to clients' particular requirements and interests by segmenting their leads and customers. Geographical location, industry, job title, and other segmentation options are available on marketing automation solutions. This degree of segmentation enables organizations to communicate with their target market in a targeted way, improving ROI and the possibility of conversion.
Platforms for marketing automation also provide strong personalisation features. Customizing content and messaging to a particular customer or lead based on their past behavior or interests is the process of personalization. Businesses can automate this process using marketing automation tools by sending customized content and messages to each customer or lead individually utilizing data and analytics.
Finally, marketing automation tools provide strong analytics capabilities. Analytics is the practice of examining data in order to obtain knowledge and improve judgment. Platforms for marketing automation gather a plethora of information about client involvement, behavior, and more. Businesses can make more informed judgments and enhance their marketing strategies by evaluating this data to learn more about their clients and their demands.
The most popular marketing automation platforms include HubSpot, Marketo, Pardot, and Eloqua. Each platform has its unique features and benefits, but they all share the goal of helping businesses grow their revenue and improve their marketing effectiveness.
Marketing automation platforms typically provide a range of tools to help marketers automate various aspects of their marketing campaigns.
Here are some standard tools you may find in a marketing automation platform:
Email marketing tools allow marketers to create and send targeted emails to prospects and customers based on their behavior or preferences.

Lead generation and capture tools: These tools help marketers capture and manage leads from various sources through the sales funnel.

Landing page builder: This tool allows marketers to create and publish landing pages to promote specific products, services, or offers.

CRM integration: This tool integrates the marketing automation platform with a customer relationship management (CRM) system to provide a unified view of customer interactions and improve lead nurturing.

Social media management: This tool allows marketers to manage and publish content on social media platforms and track engagement metrics.

Analytics and reporting: These tools provide insights into the effectiveness of marketing campaigns and help marketers optimize their strategies based on data-driven insights.

Personalization tools enable marketers to tailor their messages and content to individual customers based on their preferences, behaviors, and interactions with the brand.
Marketing automation platforms help businesses save time, improve efficiency, and increase ROI by enabling them to reach the right customers at the right time with the right message.
Conclusion
In conclusion, an effective omnichannel setup is vital for businesses looking to stay competitive in today's digital age. With the right omnichannel technology, companies can seamlessly integrate their online and offline channels to provide customers with a unified and personalized experience. So, whether you're just starting to explore omnichannel or looking to optimize your existing setup, investing in the right technology and strategy is critical to achieving success in the modern marketplace.