The experiences of online shoppers can be categorized into multiple stages. The journey is marked with interactions of different kinds that a shopper has with the eCommerce business before they make a purchase. During all of those stages what remains a crucial determinant is the quality of the information that is presented to the buyer that can ultimately nudge them to purchase a product or service.
As the eCommerce industry witnesses tectonic shifts with a customer base that is growing by leaps and bounds, thanks to increasing internet penetration and changing attitudes, the importance of product content has assumed larger proportions. 
The eCommerce product content is not just a reflection of the brand but it is one of the most pivotal elements in shaping the experience of customers. Also, with the buyer becoming more informed and aware, shoddy product content can put the business of an eCommerce brand at immense risk. Thus investing in improving product content quality is one of the best investments that online retailers can make. 
If you're planning to invest in strengthening your eCommerce presence using product content, here are the three trends poised to redefine this segment in 2023. 
Taking the automation path
For eCommerce websites, especially those that are looking at expansion or have a large inventory of products, automation can be a game changer. Managing a repository of content for an entire product inventory is a herculean task, and this is where you can tap into the powers of technology. 
Maintaining product information and content that is up-to-date and accurate can be a struggle for large eCommerce websites, some of which may have hundreds or thousands of products. Updating product listings manually can be a time-consuming and repetitive task with significant room for error. Now when businesses size up their inventory, these problems can amplify and thus require additional labor. This is where automation can save time and costs and tech tools can be used to automate and streamline various aspects of the content creation and marketing process.
Companies are automating eCommerce product content management in multiple ways.
Automated data scraping tools help create large raw product data repositories. 
These can be utilized for diverse use cases – product data completion, attribute analysis, and competitive intelligence. 
Automating data quality checks can help save significant time and effort for cataloging teams. 
Layout builders assist designers in creating reusable templates. This helps in creating high-quality visual content at scale for a larger share of the overall catalog.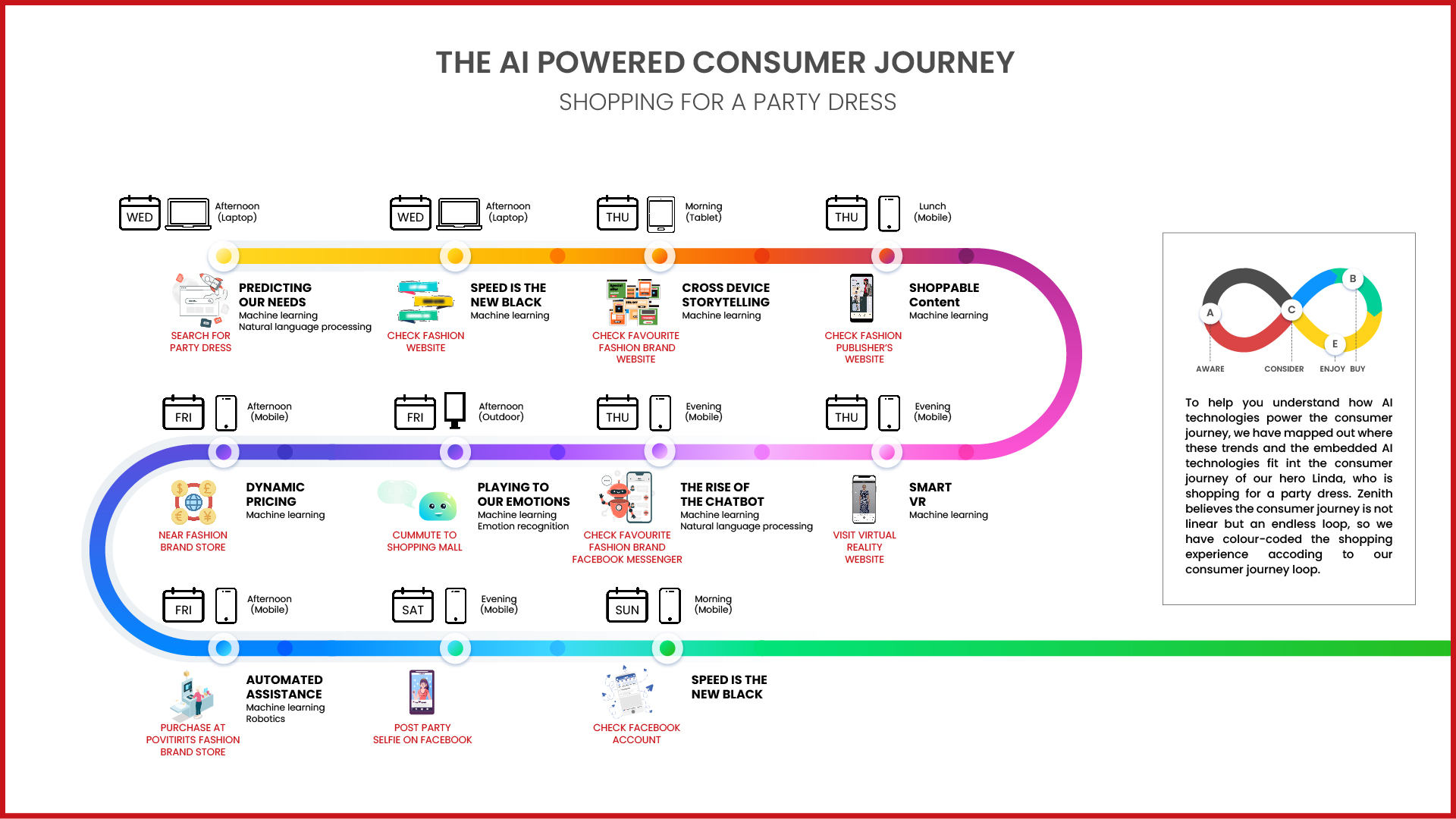 The potency of generative AI
It would not be an exaggeration to say that generative AI is the technological equivalent of Aladdin's lamp in the world of content creation. Technology has advanced to a stage where on-demand content is no longer a dream for eCommerce businesses. Broadly, generative AI is used to describe artificial intelligence systems that use unsupervised or semi-supervised machine learning algorithms to create new content using existing content like text, images, and audio and video files.
Generative AI's popularity can be traced back to 2014 when generative adversarial networks (GANs) became a rage. GANs are a type of machine learning framework that could create strikingly realistic images, including those of human faces from noise maps. Over the years as advancements were made in the field of artificial intelligence and machine learning, with better algorithms and more comprehensive data sets, the outputs of generative models improved drastically.
AI content generators offer a plethora of opportunities in the content creation and distribution space to individuals and businesses. The AI models can be used to generate content at a fraction of the time taken for manually creating content. This can make the content creation and distribution process much simpler and less burdensome. The accuracy and the quality of the content can also be improved because the content is being generated from vast amounts of data and the models can spot patterns that may not be possible at the human level. 
Most importantly, generative AI systems can be tapped to create a diverse variety of content that is engaging and relatable for a wide spectrum of the consumer base.
Product assortment – the AI way
Optimizing assortments and improving business processes is crucial for eCommerce businesses to thrive in this highly competitive and cluttered space. Advanced analytics and AI can help stakeholders make better decisions about their product assortments and stand out from their peers.
Until a few years ago, simple performance indicators and a mix of human assumptions and judgments were solely relied on by businesses for making decisions pertaining to product assortments. However, these metrics are no longer sufficient for acing the assortment game. For instance, these parameters do not take into account the cross-selling effect that a product or service may have and how that plays out in the overall assortment picture.
Assortment management using AI models can fill in the gaps left by conventional decision-making systems. Unlike the latter, AI-based assortment management systems have no room for incorrect or incomplete data that may creep in due to human errors. 
Also, the assortment optimization process entails multiple systems. Traditional processes are such that taking stock of the entire process of the inventory cycle at once may be tricky. AI models give businesses the ability to be equipped with the right information at all stages of the process chain. By using multiple data sources in real-time, these systems can empower eCommerce businesses to create more relevant assortments, reduce risks, and maximize revenues.

How does Iksula empower eCommerce brands with technology solutions? 
Iksula, a leading eCommerce solutions provider for brands and retailers globally has risen to the occasion and created a tailor-made line of products that can alleviate the pain points for eCommerce businesses. With over four decades of experience in helping brands and retailers transform their supply chain and retail operations in the digital era, Iksula's unique offerings empower brands to keep their content systems and product assortments aligned with the ever-evolving business environments.
One such tool from Iksula's arsenal is the Athena rule engine. The Athena Rule Engine (ARE) is a fully customizable rule-based QA automation tool and workspace for content quality assurance. Initially designed for eCommerce cataloging QA in Iksula's Content Operations, Athena has been reinvented for use in different industries including offline retail, manufacturing, automotive and aeronautical parts, legal services as well as in pharmaceutical companies.
Besides these Iksula also offers a plethora of advanced solutions to cater to a wide variety of business needs. From merchandizing management and prefilled catalog services to operations assistance in the form of supply chain management and seller management to digital technologies and analytics services – Iksula is a one-stop shop that can help your eCommerce business stay ahead of the curve.

Conclusion
In the age of digital innovation, finding customers isn't a difficult puzzle to crack once you have figured out your target audience. The tricky part lies in creating content that arouses curiosity in them to know more about your offerings. As an eCommerce brand, it is imperative for you to give your customers a captivating and tailored content experience, and embracing technology can be the best way to fulfill those goals. After all, an interested customer can quickly become a happy shopper!