The importance of Magento Website Performance
One of the most widely used ecommerce platforms is Magento. The performance of their Magento Webstores is a significant issue that many businesses encounter. Here are some reasons why your eCommerce business depends on the performance of your website.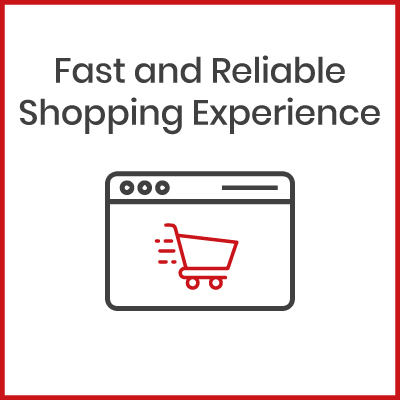 1. Online shoppers
anticipate a quick and dependable experience
. If your store falls short of those standards, it may reflect poorly on your brand and cause customers to look elsewhere. This may have an
impact on the revenue, sales, and reputation of your brand
.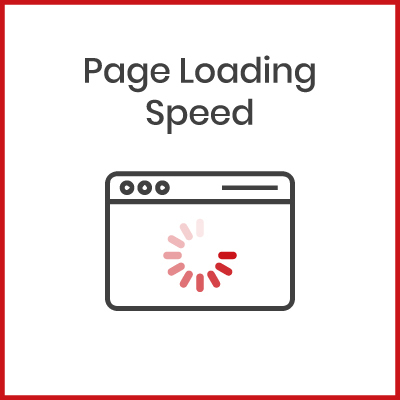 2. Page speed is a vital consideration in the search algorithms used by search engines. A slow website may have a negative impact on your store's organic traffic by lowering its search engine rating.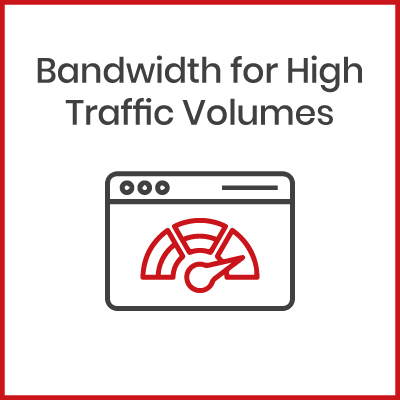 3. Ineffective performance may also limit your company's capacity to grow. Performance problems might worsen as your eCommerce site expands and has more customers and transactions, which can make it lag or even crash.
By optimizing performance, you can improve the customer experience, increase conversions and revenue, and enhance your brand's reputation.
There are many ways in which you can optimize your webstore. In this article, we'll examine a few crucial elements that influence Magento's functionality and offer tips and strategies to help you increase your online store's responsiveness and dependability.
Running Magento on version 2.4 or later
Keeping your Magento store updated is crucial for the effectiveness, dependability, and security of your online business. If you put off updating your Magento platform, your store may become unstable and experience failures, crashes, and lost sales. This optimization aids in accelerating page delivery through more efficient sub-activity operations and a decrease in server load time for website activities. The response time for the Homepage, category pages, and item pages stack may be less than 1.5 seconds even without the use of frontend caching. By constantly checking for updates and swiftly implementing them, you can ensure that your online store operates at its best and is fully protected. Many performance enhancements in the new edition, such as quicker site loading times and altered page formats, will help your website run better and eventually increase conversion rates. 
Highly essential to optimize data architecture & extensions 
Understanding how data affects the system load is essential for optimizing the performance of your Magento store. Scalability issues arise when caching effectiveness is reduced by a huge amount of data. You may enhance security and maximize performance by dividing the systems response for data, customer information, and order management. Separating sensitive client data lowers the possibility of data breaches and unwanted access, and it makes maintaining and troubleshooting each system simpler. This can lead to quicker load times, enhanced scalability, and better overall performance, which improves user experience, boosts conversion rates, and boosts income.
Frequently clean up your website content and databases
It's vital to remember that Magento keeps big data volumes in logs with various data entries, which might lead to delays in responding to and processing requests. The performance of your Magento store can be improved by routinely analyzing and eliminating out-of-date or pointless products, categories, and customer information. This can be accomplished by gradually clearing out content from your store, which lowers the volume of data that needs to be processed by the system, reduces the size of your site's files, and speeds up loading times, increasing site performance and your consumers' overall experience. In addition to deleting content, routinely deleting your cache and improving your database can help your site function better. To prevent any possible data loss, it's essential to make a backup before clearing the logs. The list of safe log tables to clean includes: 
dataflow_batch_export;

dataflow_batch_import;

log_customer;

log_quote;

log_summary;

log_summary_type;

log_url;

log_url_info;

Log_visitor;

log_visitor_info;

log_visitor_online;

report_viewed_product_index;

report_compared_product_index;

Report_event;
Use the latest file formats for your images
Images can significantly impact your website's speed because they consume a lot of server space and take longer for users to load your page. You may boost your site's functionality and give users a better experience by optimizing your images and lowering their size. Using Google's next-generation file format, which is supported by the majority of browsers, is one efficient approach to accomplish this. With this format, you can reduce the file size of your images by 25–35% without compromising image quality, which could lead to quicker page loads and improved site performance. As a result, optimizing your images can help your Magento website load faster.
Server configuration for optimal performance
Server-side issues can impact Magento website performance. Misconfigured web servers can cause problems such as slow CPU, inadequate RAM, and poorly configured PHP settings, all of which can lead to reduced site speed and overall performance. To address these issues, Adobe suggests using a formula for calculating the number of CPU cores needed to build a high-performance website. This formula is N [Core] = (N [Expected Requests] / 2) + N [Expected Cron Processes]. 
For your Magento site to function at its best, it's essential to make sure your web server is correctly configured and optimized. It is highly recommended to make an investment in a high-quality hosting company that offers cutting-edge security measures, plenty of resources, optimized databases, and a competent support team.
Conclusion
In conclusion, optimizing your Magento store is imperative for businesses in order to ensure that it performs at its best and provides a positive user experience. This is an ongoing process that requires attention to detail, but it's worth it to provide a better experience for your customers and achieve greater success with your online store.
Iksula is a trusted and leading eCommerce service provider that has helped brands get better out of their eCommerce platforms. We offer tailored packages that are designed to keep your website up-to-date and running at peak performance.
To see how Iksula helped one of the leading MRO companies to optimize their website's performance, check out our case study by clicking here. It showcases our expertise in addressing complex challenges and providing custom solutions for businesses.
If you're looking for personalized consulting and guidance on optimizing your website's performance, our team of experts is here to help. Click here to learn more about how we can assist you in maximizing your website's performance and driving growth for your business.