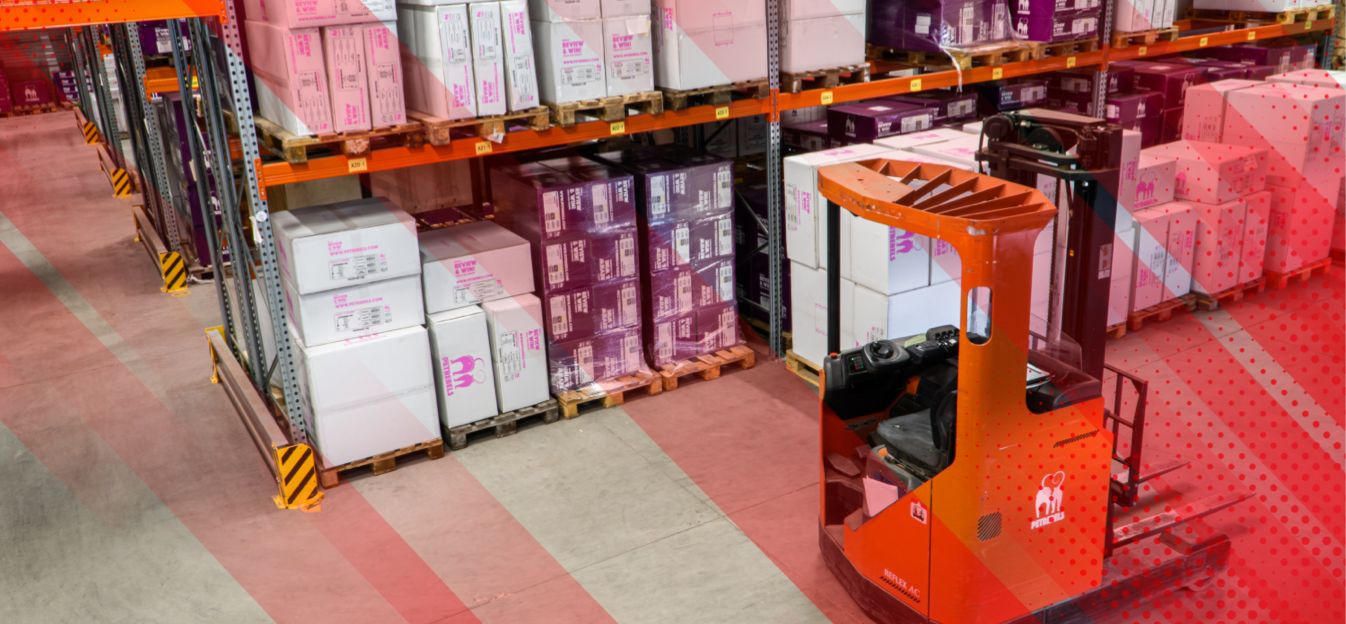 Efficient eCommerce operations management
How we helped a leading eCommerce marketplace scale its operations
eCommerce Operations, Product Content, Services
Leading multinational marketplace in Middle-east

Improving customer buying experience by operational streamlining and transformation.
Iksula optimized product content and data throughout the product life cycle, from onboarding vendor content to getting products live with high-quality content. Iksula's expertise in automating the product data quality control process helped the customer  reduce the cost and effort of in-house non-strategic operations. By eliminating manual and human interventions in the data quality process, Iksula has helped them improve efficiency and reduce errors.
About the Customer
The customer  is the Middle East's leading e-commerce platform and digital marketplace. It offers incredible value across multiple categories with world-class service to its 4 Mn+ customer base. The company delivers to customers in the Kingdom of Saudi Arabia, United Arab Emirates, and Egypt, and offers products in the categories of electronics, fashion, beauty, baby, and home & kitchen
The Problem
In 2017, the customer was  a growing e-commerce business, recognized the need for a partner to assist with end-to-end catalog management for the launch of its website. As the business continued to grow, they realized that in order to focus on its strategic priorities, it needed to outsource certain in-house operations such as HR, finance, and supply chain management. In today's increasingly automated business environment, the customer recognized that it needed to develop automated tools to streamline these processes. The challenge for them was finding a partner that could not only assist with catalog management but also
provide the expertise and resources necessary to automate and optimize in-house operations.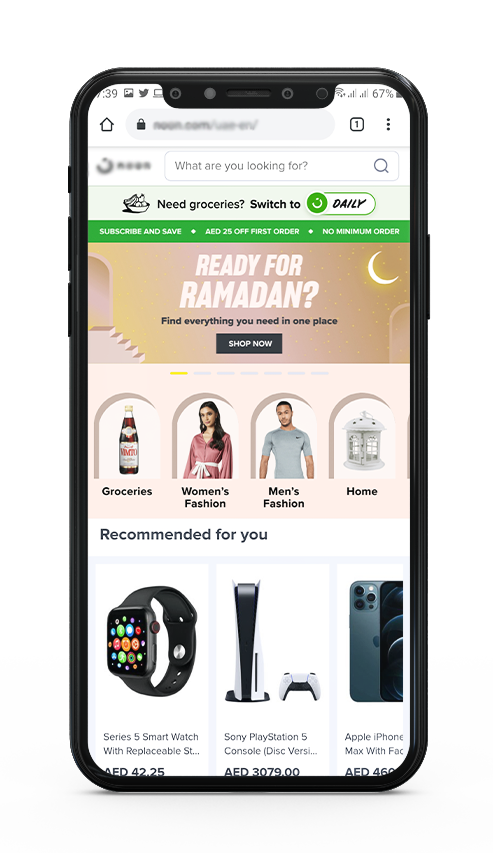 Iksula Engagement
Below is the summary of engagement with them over a span of 6+ years:
SKU-Setup Operations:
Our team handled cataloging, image editing, and copywriting to ensure products were accurately and attractively represented.
Finance & Legal:
We managed accounts payable and contract management to ensure finances and legal obligations were in order.
Supply Chain Operations:
Our team handled procurement, cargo coordination, and shipping document verification to ensure products were delivered on time and without any issues.

Seller Support: We provided on-boarding, uploading product catalog, and query resolution support to ensure sellers were able to list and sell their products with ease.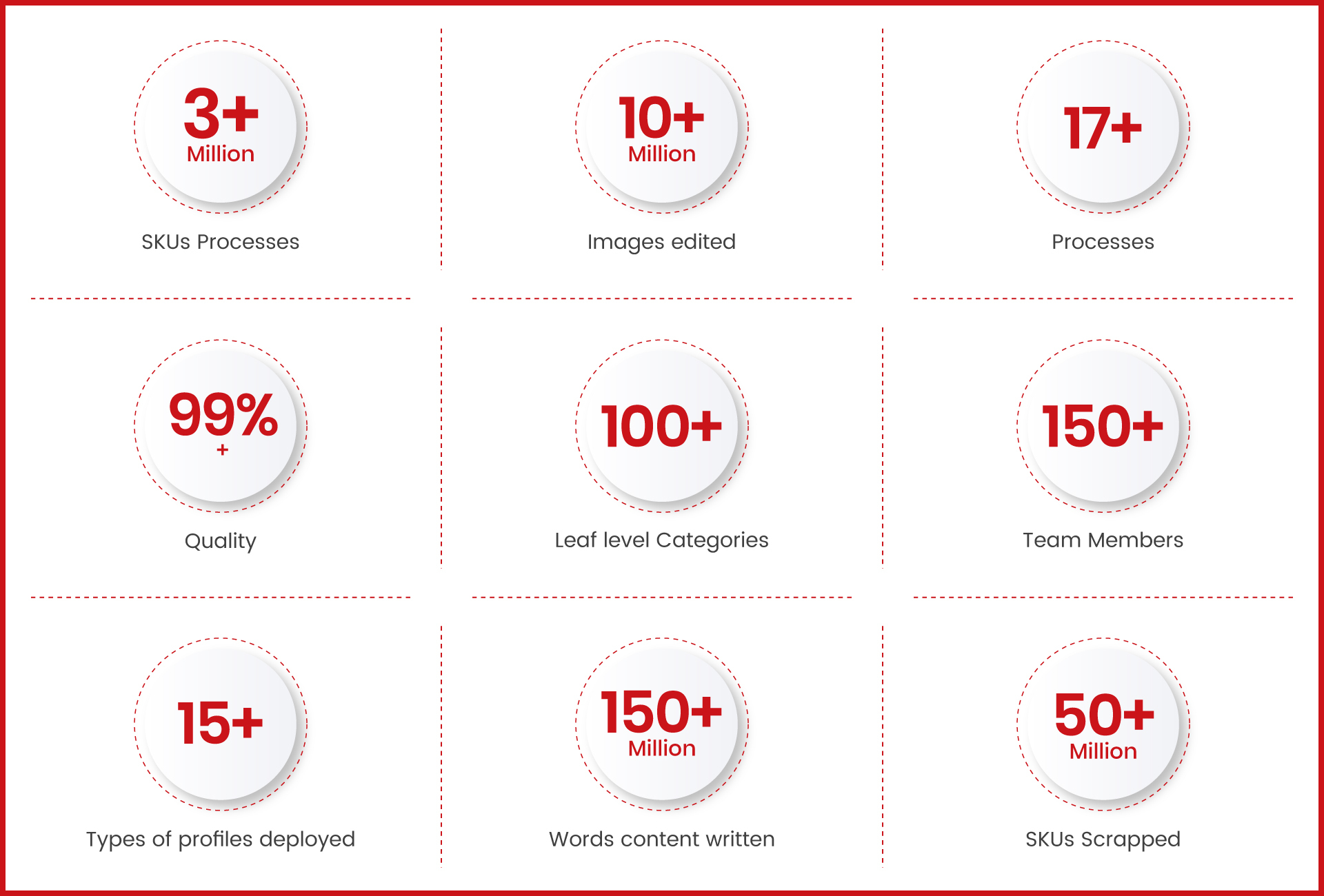 Key Business benefits:
Iksula has been a key partner in the customer's SKU lifecycle journey, from vendor content onboarding to product launch with superior quality content

Automated data quality process and increased processing speed by 30% leading to faster clearance of tickets and cost benefits

Reduced clearance TAT and improved vendor satisfaction, legal team efficiency and workflow design of P2P process

Achieved 70% reduction in TAT on new cases and 25% reduction in direct in-house cost of P2P coordination

Provided consolidated reporting and cleared a backlog of 1000+ cases within a month, freeing up in-house buyers to focus on priority matters.