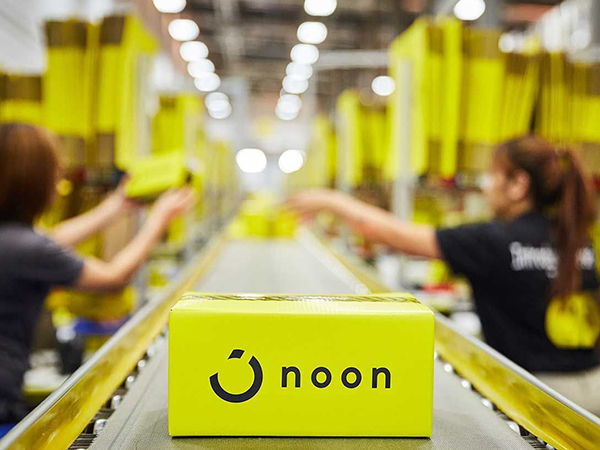 Efficient eCommerce operations management
How we helped a leading eCommerce marketplace scale its operations
eCommerce Operations, Services

The Middle East's leading $1 Billion e-commerce platform and digital marketplace.
Offering incredible value across multiple categories with world-class service to its
4 Mn+ customer base
. Delivering to customers in the
Kingdom of Saudi Arabia, United Arab Emirates, and Egypt
. Products covering electronics, fashion, beauty, baby, home & kitchen
Challenge
In 2017, Noon wanted a partner to help in end-to-end catalog management for its website launch. With a growing business, Noon wanted to focus more on its strategic priorities. They wanted to outsource its in-house operations for processes like HR, Finance and Supply chain. In the current era of automation, Noon wanted to develop automated tools to streamline their process.
Our Solution
Iksula helped Noon in

redesigning the complete SKU lifecycle

by deploying FTE team of catalogers to perform the operations and later implemented various tech solutions to help in product lifecycle management.
Iksula is taking care of HR Operations, finance operations, Legal Operations other than normal content operations helping Noon's team to focus more on strategic operations.
Iksula has been a key partner in client's SKU lifecycle journey from onboarding the vendor content to the final stage of product getting live with the best quality content.
Iksula eradicated the manual/human interventions in the data quality and automated the whole QC process.
Iksula Journey with Noon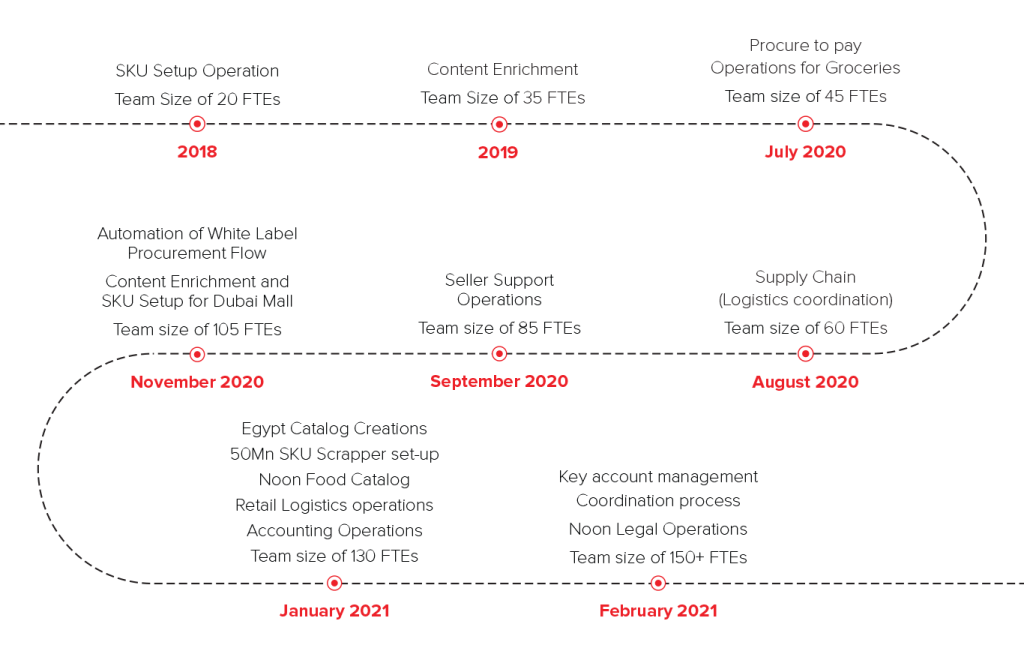 Key Highlights and Values Delivered
Processing speed increased by 30%

ensuring faster clearing of tickets with lesser allocation of resources (

cost benefit

to client).

Brought down the clearance TAT under 1 day from 3 days for each 1500 accounts payable requests, Automation in PO creation (Reduction in manual efforts), Vendor satisfaction, Analysis of current scenarios and improved workflow design.

We saw a 70% reduction in TAT on new cases with streamlined coordination between stakeholders and ~25% reduction in direct in-house cost of resources deployed on P2P coordination.

A backlog of 1000+ cases with varying complexities and reconciliation blocks cleared within a month. Increased bandwidth of in-house Buyers allowing them to focus on priority matters.

Iksula is managing total of 4K+ sellers, running various campaigns and promotions for GMV growth while working on Live listings, Free shipping, Free returns, Handling time and images.