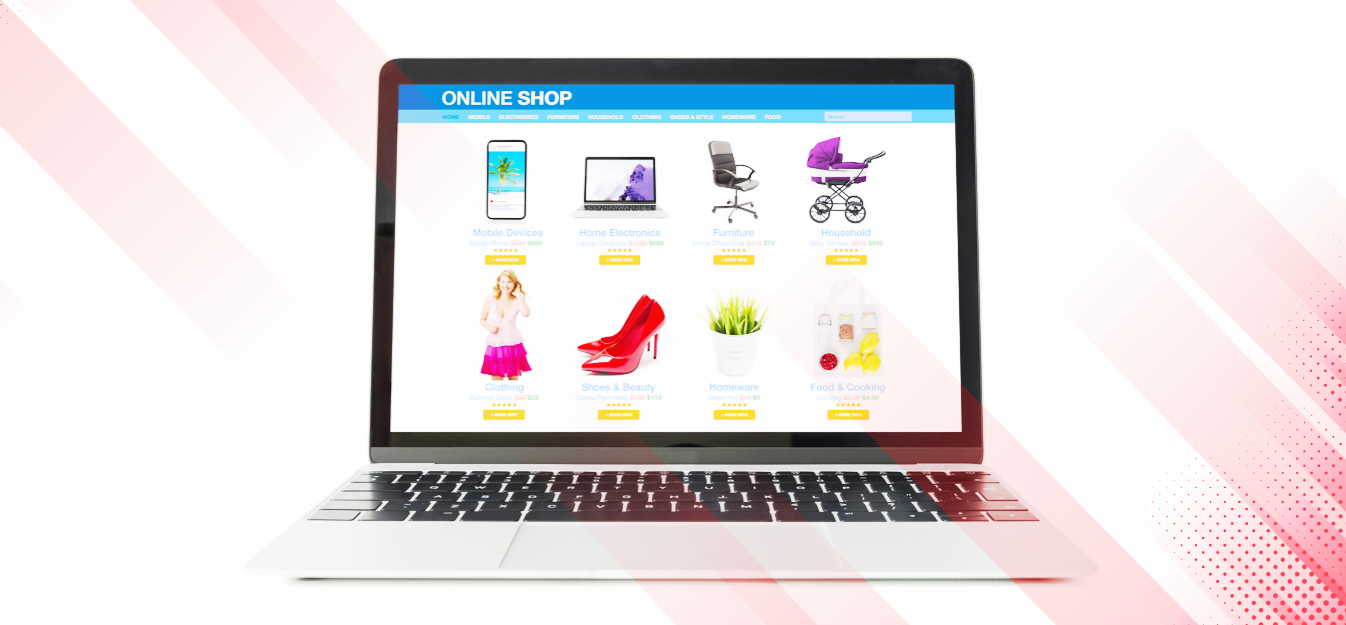 Streamlining eCommerce Processes
This is how Iksula helped streamline eCommerce order management, financial reconciliation and customer service processes for this customer.
Consulting, eCommerce Operations, Omnichannel Technology, Services
Leading health and hygiene solution provider in India
Leading the way in health and hygiene solutions
Customer
engaged with our team to redesign their website and manage their ecommerce channel, including merchandising, technology, fulfillment operations, and contact center. We migrated their website to Azure infrastructure and Magento 2, optimized the checkout process, integrated a referral program and "help me buy" journey, and revamped the website's design. We also streamlined their order management, financial reconciliation, and customer service processes. As a result, the website had improved search engine rankings, increased visibility, faster load time, reduced bounce rate, and increased transaction value.
About the Customer
Customer is a renowned health and hygiene solution provider in India. Their product portfolio includes solutions for water purification, vacuum cleaning, air purification and home security, catering to over 20 million customers across 1500 cities in India and a global footprint across 53 countries.
The Problem
The customer's existing website  was facing issues with user engagement and was not meeting the company's standards. The need for for redesign was focused on transforming the customer purchase and post-purchase experience, to ensure that customers could easily find the products they needed and have a seamless experience while making their purchase. In addition to website redesign, the customer also had a need to get the  entire ecommerce channel managed  including merchandising, technology, fulfillment operations, and contact center.

Below is the summary of engagement with the customer over a span of 4+ years:
Technology:
We started by working with the existing website, which was built on Magento 1.9. We then migrated the eCommerce website to Azure infrastructure, integrating it with SAP ECC & CRM. Additionally, we optimized the checkout process and integrated a referral program, a "help me buy" journey, and a product comparison feature. The website was able to maintain a 99.5% uptime. We later migrated the website to Magento 2, integrated it with Microsoft Dynamics, and optimized its performance. As a final step towards rebranding the business, we revamped the website's design.
Order Management: The order management solution was designed to streamline the process of order dispatch and logistics coordination. This included working closely with 34 warehouses located across the country to ensure timely and accurate order dispatch. Additionally, coordination was also done for installation at the customer location, and with the accounts team for refunds. This comprehensive approach ensured that the customer received their orders in a timely and efficient manner.

Reconciliation: The reconciliation solution aimed to ensure that all financial transactions were accurate and up-to-date. This included reconciling payments with catalogs and courier partners, as well as marketplaces. The solution also included the integration of SAP and Magento Order Management, to ensure that all financial transactions were tracked and recorded in a centralized system.

Customer Service: The customer service solution provided multi-modal support to customers, including over call, chat, and email. Purchase support was also provided to customers over chat and call, and the team was responsible for responding to marketplace queries. Additionally, the team handled service requests, order requests, product requests, and other customer queries, ensuring that all customer concerns were promptly addressed.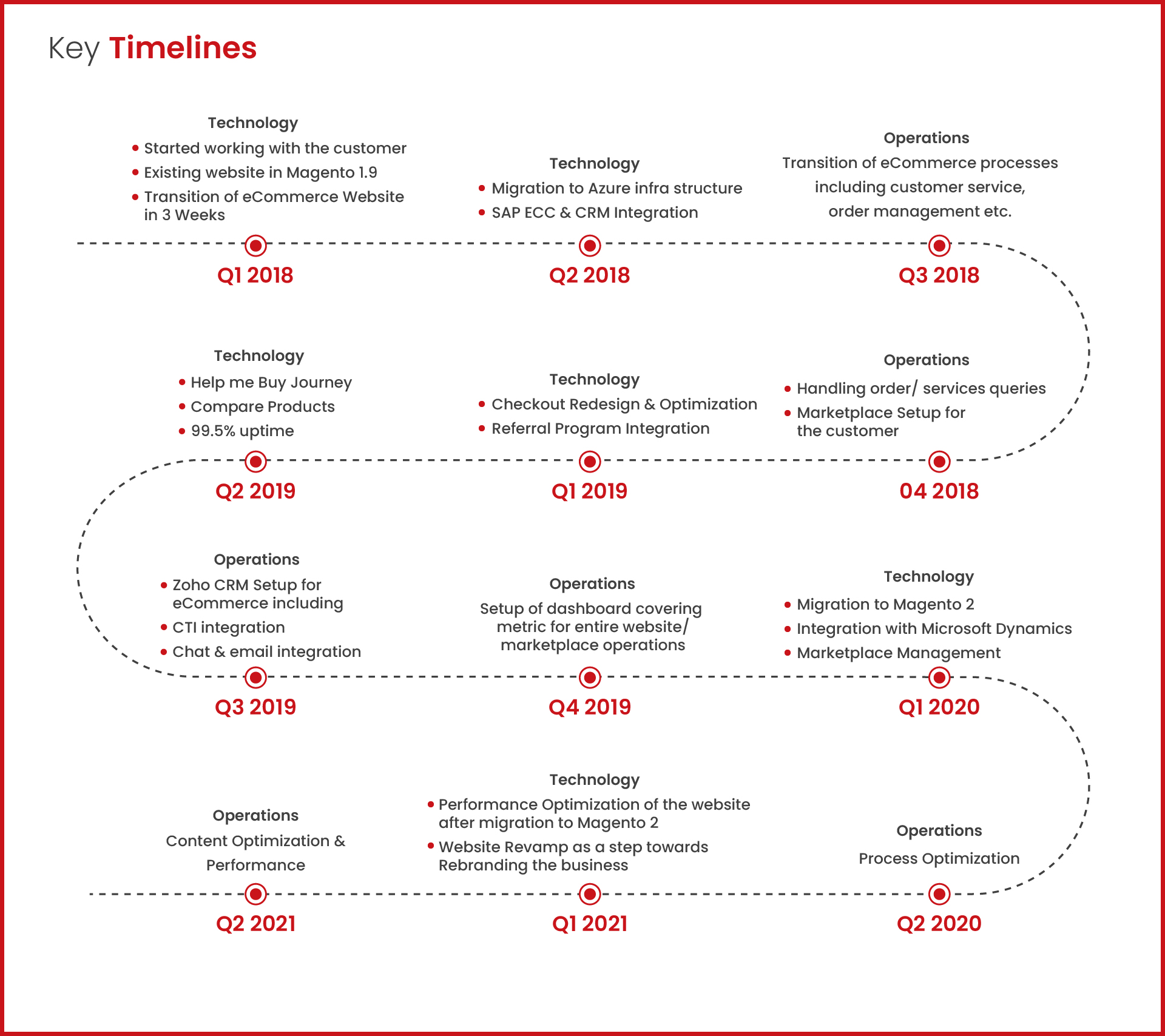 Benefits Delivered 
The website redesign led to improved search engine rankings and increased visibility.

Improved user experience and mobile optimization for easy navigation and product discovery.

Faster load time, reduced bounce rate and increased social sharing for more engagement and conversions.

Easier content management and improved search and SEO features.

Increased transaction value and enhanced customer experience through checkout optimization and automated upsell and cross-sell features.